18 November, 2023
Motorcyclist airlifted after head-on collision
The Sunshine Coast-based RACQ LifeFlight Rescue chopper was tasked to a motorbike crash in the Somerset region at 11.30am last Saturday on November 11.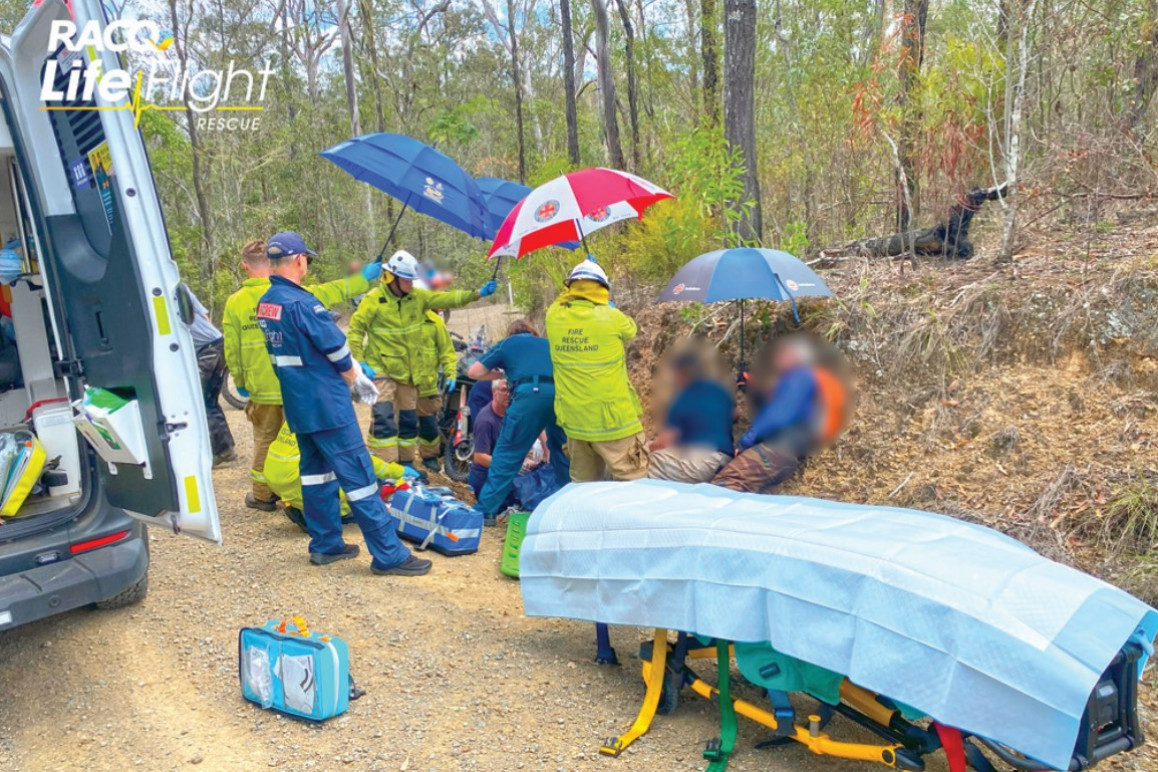 It is understood the male motorcycle rider, aged in his 40s, lost control of the motorbike while he was rounding a bend and collided head-on with a fourwheel-drive.
Queensland Ambulance Service (QAS) paramedics, Queensland Fire and Emergency Service (QFES) officers and the Queensland Police Service (QPS) were at the scene of the accident when the rescue chopper arrived.
The RACQ LifeFlight Rescue Critical Care Doctor and QAS Flight Paramedics worked together to treat the patient for serious leg injuries.
He was airlifted to Sunshine Coast University Hospital in a stable condition
Most Popular